Joined

Oct 28, 2015
Messages

1,645
Dueling Pistols: A Tale of Greed and Friendly Competition
Sometimes, the best thing about friends is... they encourage you to get into trouble.
My friend Spartan got a nice stainless
Ruger Old Army
.45. (He wanted a blued one, but found a nice deal on a stainless with the 
interchangeable
Colt
.45 long modern cylinder) It was his first black powder acquisition ever.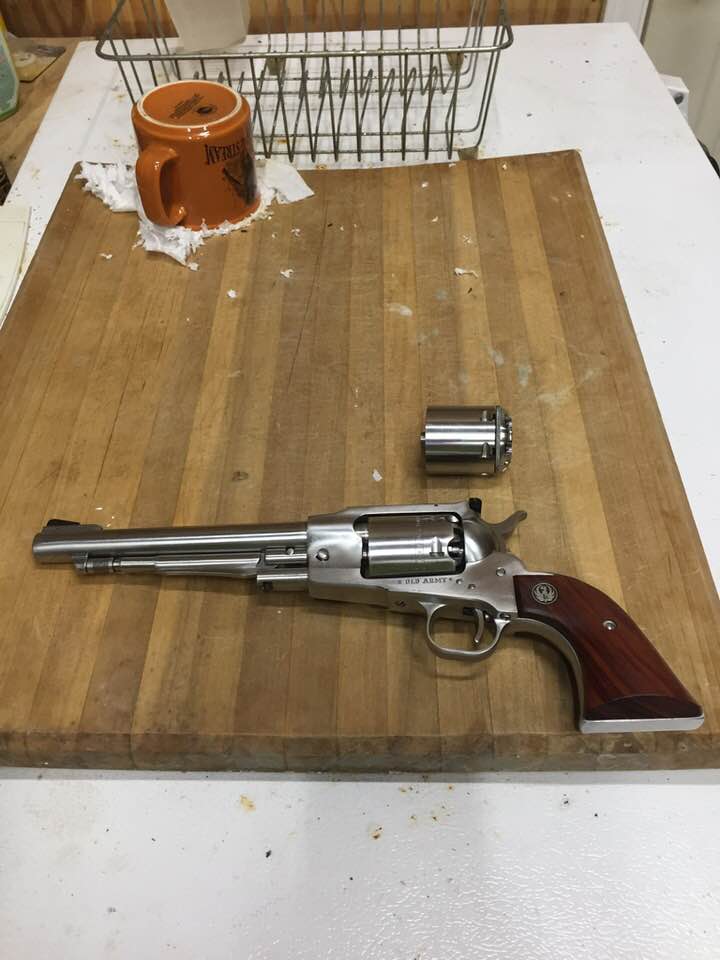 Spartan's stainless .45 ROA. I confess, I was a little green
I was tasked with helping him acclimate, gather accessories, and prepare a suitable load. This was made more 
difficult by his preference for modern, hot super-loads and the enormous variations possible with the ROA. (Napalm would be 
right up his alley) ROAs are remarkably well built and can handle pressures that normal black powder pistols can't. 
Long story short? I dove into ROAs pretty hard. 
THEN...
A Forum Member posted a Ruger Old Army FOR SALE!
 In the classifieds here! A known, trusted source... A fair price... A pristine pistol... one that has been on my 'bucket list' for a very long time... 
But, Christmas expenses were coming up... this was an unplanned expense... my wife might not be happy... trouble... What to do!?
It was a blued one in unfired condition! 
I bought the pistol. 
Can you call buying a pistol you have been watching from afar for years an 'impulse buy?' My wife forgave me. Spartan? He was a little green when I showed up. :lol: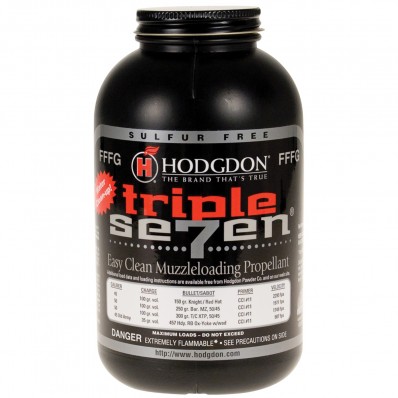 Hodgdon products burn cleaner than the Holy Black (I know... heresy!)
The load I ended up with for the ROA was a simple one. I used 30 grains of
Hodgdon 777
, 3F, a felt wad for .45 (
Cabelas
sells similar ones),
Remington
<a href='/tags/11' rel='nofollow' title='See all tagged subjects with: #11'>#11</a> percussion caps, and 
Hornady
.457 round balls. This set up also has the advantage of being easier to find than some other combinations.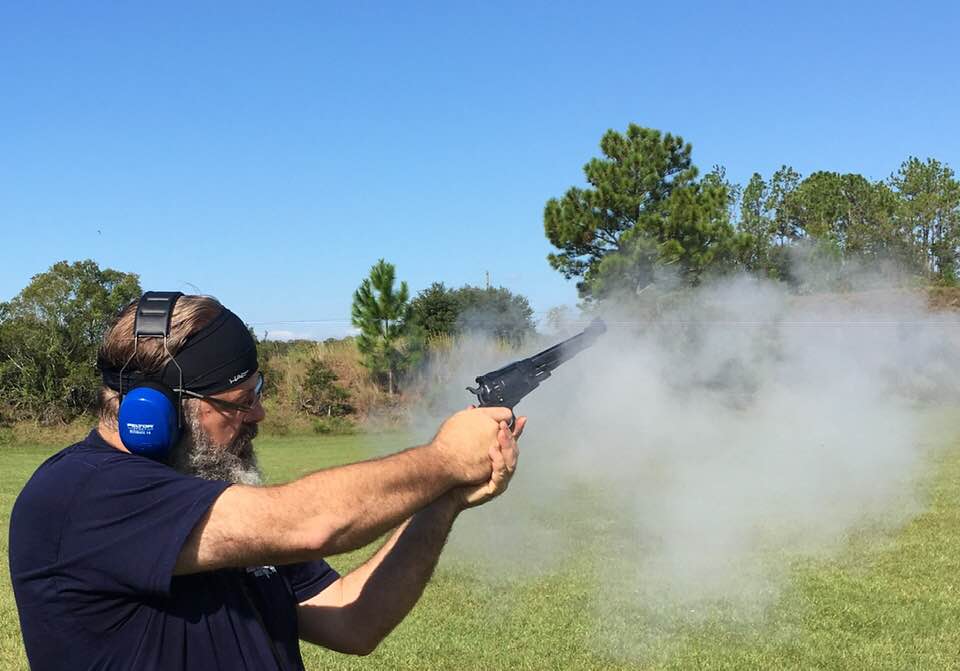 First shot with the ROA. I confess. I giggled with delight. My lucky first shot gave me a perfect bullseye at 20 yards. That was my ONLY bull.
 I was a bit all over the paper. 
My friend Spartan did not know it, but I was on the range testing loads before he even got to shoot his. He was too busy trying to track down exotic loads. It got so bad that I sent him a care package with all of the above plus a few other sundries to streamline and simplify things. 
Meanwhile, as much as I loved the new pistol, I did begin to discover a few downsides and I made a significant mistake. But, first, the up sides...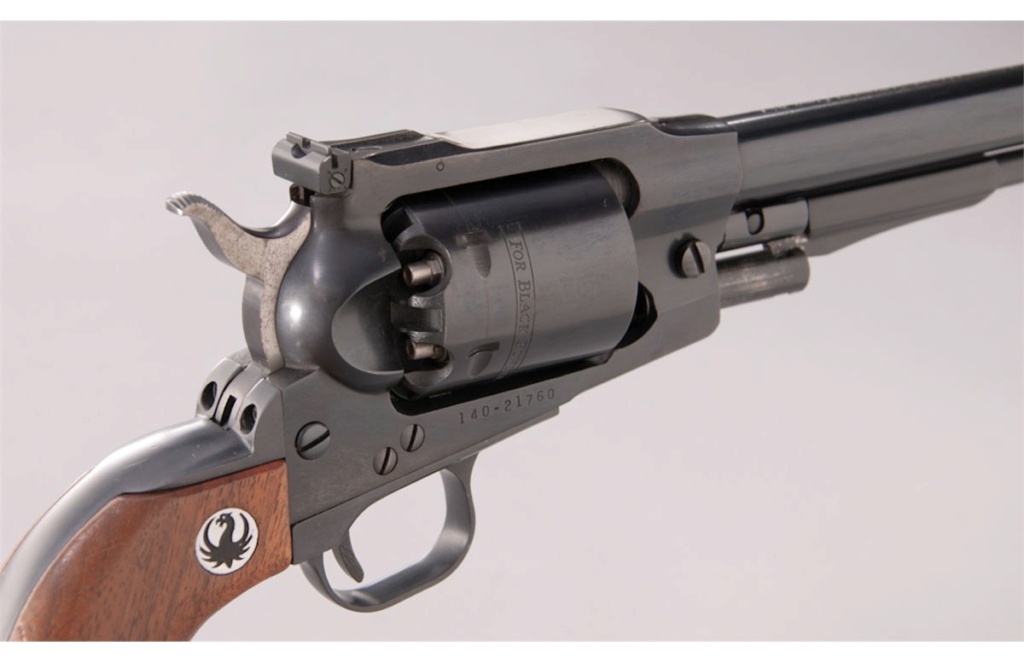 Ruger Old Army
The ROA is a sturdy, sexy pistol that would look at home in a holster in the old west. But, it is built upon the modern Ruger
Blackhawk
frame. (A friend held it and said, "
I feel like I'm a cowboy. Where's my horse
?") It looks so at home in the past that some movies have been shot using the ROA instead of actual period correct firearms. But, it is much stronger than the old west models were. It is also much more flexible.
Numrich Gun Parts carries an affordable option for holsters usable for the ROA and Super Blackhawk- the Polish PM63
The ROA can be used with a conversion cylinder that turns the pistol into a truly modern weapon using modern cartridges. When using the normal cylinder, there are a wide range of different loads that can be explored for different accuracy, penetration, powder, and impact. You can truly tailor the load to your needs and preferences.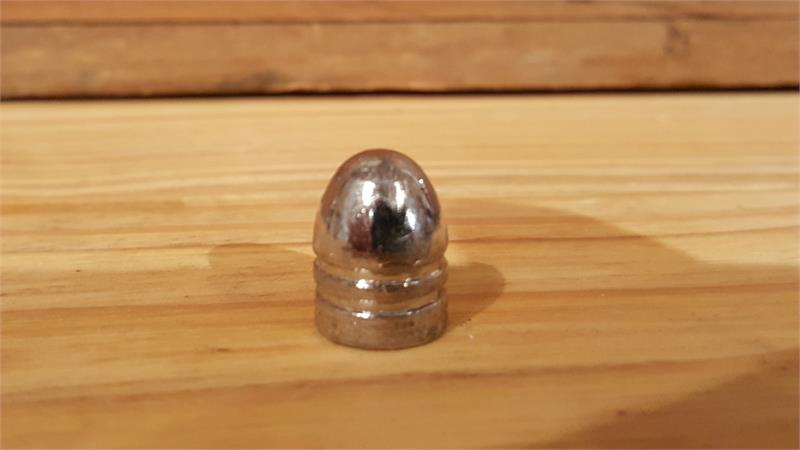 Spartan ended up shooting with a 220 grain .457 conical from Arlington Cast Projectiles. This looks a lot like it.
Ruger Blackhawk
The downside? Ruger. Ruger. Ruger. I am a bit annoyed with the company. They are not making parts! Not even basic ones! No factory nipples, nipple wrenches? Really? Nipples flatten and need replaced. They are going for $25 dollars! Getting a company made nipple wrench? Also over priced. Ruger even released a limited run of NEW ROAs for 2018 because they recognize the immense popularity, but failed to build any new parts supplies! This is just consumer abuse. Make the parts for your consumers and fans! People are gouging on parts sales.
This brings me to my mistake. I was cleaning my blued ROA with my home brew cleaning fluid when I got called away. It was such a nice pistol that I was determined to leave it super clean. I accidentally left the three parts of the lever assembly in the solution. When I got back, I discovered that my home brewed cleaner had stripped most of the bluing! I cursed myself out in a couple languages.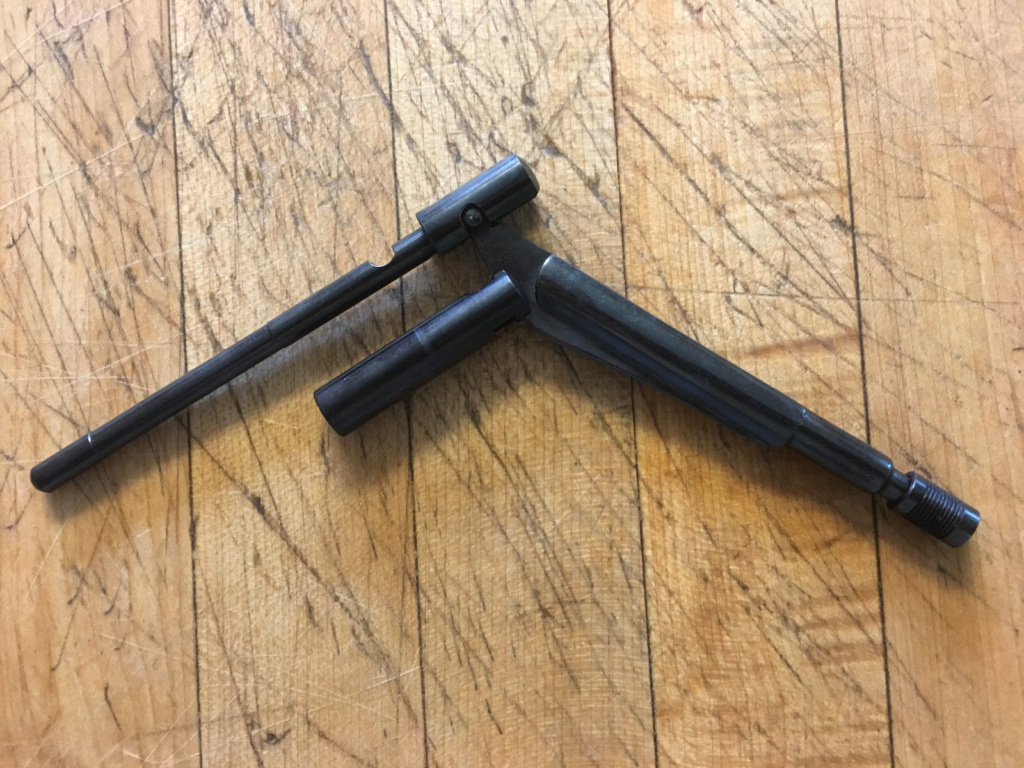 The three parts together should run about 40-45 dollars. But, the only new set I could find was on
e-bay.
Some nimrod was selling it for $125.00! On the up side? I now know how to cold blue. (
Brownells
has a good tutorial video and the products I used)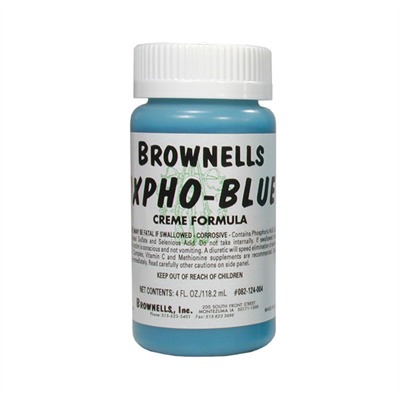 The creme was effective if not perfect
You could easily build an entire new ROA from parts because it is so well and simply designed. It is a pistol you WANT to play with. But, wear without parts generates worry. GRRRR! Ruger, Ruger, Ruger! Get on the stick and fix this!
Other than that, I am very happy with my ROA. It is a sexy, fun, flexible, modern take on a classic BP firearm that has all the advantages of a modern pistol while channeling the romance and joy of the old fashioned. Get one! Just be careful not to need parts! 
As for our friend, Spartan? He shot one full cylinder with BP. He did not hit the paper. Then he changed the cylinder to the Colt .45 longs. Then? 
"
I really don't like all these steps. It's too complicated. I want to close, click, and BOOM! I hate powder. It spills everywhere. Too much to keep track of. I want pellets. I want sabots. I want power, impact! I want a gun like Palehorse's for muzzleloader season. I am selling my ROA and buying a Knight Wolverine with a Leupold scope.
"
WHAAAAAT!!! :shock::shock::shock: Fickle much?
Spartan sent a pic of his new Knight Wolverine
BigAl
was right when he said, "
Spartan does not sound like he is patient at all
!" 
On the upside, Spartan is very entertaining. I got a my own ROA out of it. I got all my Care Package back plus everything he bought to support his ROA- "
I hate powder. I will never use it again. You can have it.
" 
And, while I am definitely keeping my ROA? He is right about Palehorse's rifle set up. I ordered a Knight, too. :lol: :lol: :lol:  (What? It was on sale!) 
:geek:
I told you this was a story of greed. And, competition.